Second Wednesday of the Month
3:30 PM
Join us for a book discussion, activity, and snacks! Copies of the books are available at the library. Parents: please be aware that refreshments may be served. A list of ingredients will be available upon request.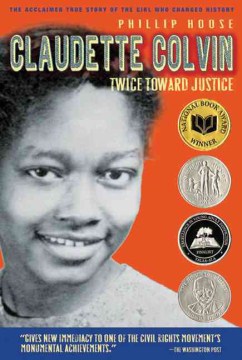 Wednesday, February 14, 2018
Claudette Colvin: Twice Toward Justice by Phillip Hoose
Six months before Rosa Parks refused to give up her seat on a segregated public transit bus, a teenager did the same thing and was arrested and jailed. Here's her story. 
Wed, February 14, 2018
Categories: